Shamanism on Death, Dying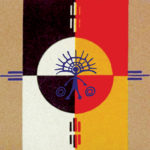 And Rebirth
With Gary Gent of Shamanic Connection
July 18, 2015 | 10 am to 5 pm
Energy Exchange – $ 190
($50 non-refundable deposit due by 6/19/15)
Private Residence, Mt. Laurel, NJ
Life is a continuous series of deaths and rebirths.  We experience the physical death of friends, family, and pets throughout our lives. We also experience the death and birth of relationships, careers, and of aspects of our personality. "Dying" is a way to remove what no longer serves us so that we may truly live.
This powerful workshop explores your views about death and dying.  You will delve into your belief system, exploring your fears about death, the process of dying, loss of control, and your views about "life after death".
The core of this workshop is a powerful guided journey through the death process, crossing over to Spirit, experiencing the birthing process and growing to your current age. The day concludes with sharing your experiences and a discussion of the Shamanic view of the death and dying process.
Join us for these experiential days in the healing ways of the shaman.
Please wear comfortable clothes as we will be playing on the floor.
More info and to make deposits online
For more information or to register for these playshops or private sessions contact:
Debbie Overholt at 856-722-9777 or E-mail