Private Soul Recovery Sessions with Debbie Gent of Shamanic Connection
Debbie will be coming to AZ in February. She will be offering private Soul Recovery/Shamanic Journey sessions in the Phoenix area February 22-24, 2015.
A Soul Recovery will bring home lost soul pieces (our parts of your spiritual being) that have been lost due to life's traumas and dramas so you can become more whole.
Want to know more about soul recovery and shamanic journeys?
Do I Need A Soul Recovery?
For more information or to schedule a private session  with Debbie, contact her at:
Energy Exchange $195 ($50 deposit required)
---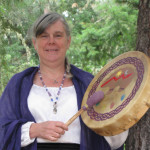 Debbie Gent is a medicine woman who blends  the ancient practices of shamanism and vibrational remedies with the modern techniques of hypnotherapy and EFT. She has studied a number of body-mind-soul therapies and draws on these many skills and blends them with her nurturing style. Debbie does journeys or shamanic healings often including a flower essence formula designed to help the client integrate their soul pieces. Beside private sessions and co-creating  playshops with Gary, she conducts  past life regressions, group hypnosis programs and performs Comedy Hypnosis shows. Contact Debbie – (602)896-0146 or debbie@shamanicconnection.com