Welcome to Shamanic Connection, where changes are afoot.
After almost three decades of helping people recover their fragmented soul pieces to live more whole and balanced lives, the time has come for Gary and Debbie Gent to embrace retirement as the next step on their journey. Over the years, Gary has trained others to take on the role of shamanic practitioners. They are now passing the torch (and Shamanic Connection) to one of these students, me, Debbie Overholt.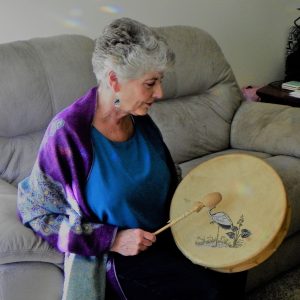 I began training in 1994 with Gary Gent in Native American Spiritual Healing for my own healing and growth. Finding a Spiritual Path and Guides, uniquely my own, not only and encouraged my shamanic training, but enhanced my practice as an Asian Bodywork Therapist and instructor of Shiatsu and Traditional Chinese Medicine.
Connecting and working safely with Spiritual Guides is sacred, however, it can be approached with joy and humor.  I (along with my Guides) love sharing with others how to sustain health and well- being with great joy and laughter .
I will continue to offer soul recovery and extraction journeys as well as other shamanic services including Death Walking, clearings, playshops on connecting and working with Spirit Guides and training in Shamanic work. Please check back frequently to see an updated calendar and new information.
How Do I know if I could use a soul recovery and/or extraction?
Contact me to schedule your soul recovery