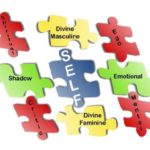 Aspects of Self −
A Shamanic Exploration
with Gary Gent of Shamanic Connection
March 18-20, 2016
Friday, Saturday & Sunday 10am – 5pm approx.
Mt. Laurel, NJ (Private Residence)
Energy Exchange: $350 ($100 deposit due by February 19, 2016)
Pre-requisite – You must have a working relationship with
your Animal Spirit Guide. No Guide? Contact Debbie Overholt below for more information on the next upcoming Animal Spirit Guide Playshop.
What are 'Aspects of Self'?
'Aspects of Self' are parts of one's personality that allow and assist a person to function and respond to their environment and daily life experiences. Continue reading →