Creating the Sacred Drum – A Drum Making Playshop
With Gary & Debbie Gent of Shamanic Connection 

Sunday, April 10, 2016 | 10am – 5pm
Location: Private Residence, Phoenix, AZ
Energy Exchange: $200 ($100 non-refundable materials deposit required by 3/25/16)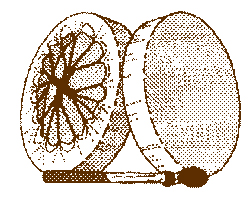 Making your own drum begins a journey as you give birth to this instrument of Spirit. This drum making playshop involves not only the learning of a physical skill but also a journey into the realm of Spirit. Ceremonies are done throughout the day to connect you to the spirits of the elk and cedar tree as well as the spirit of the drum. Birthing your drum begins a relationship of healing, learning and teaching between you and Spirit through the drum as it sings its song.
15" elk hide drums on cedar hoops and beaters.
Don't miss out on this great playshop!   Space is limited.
Please wear comfortable clothes as we will be playing outdoors.
Bring a sack lunch. Snacks and drinks will be provided.
Click here for more information, to view pictures from previous playshops,or to register online 

For more information, contact
Christine Farnham 
or
Debbie Gent