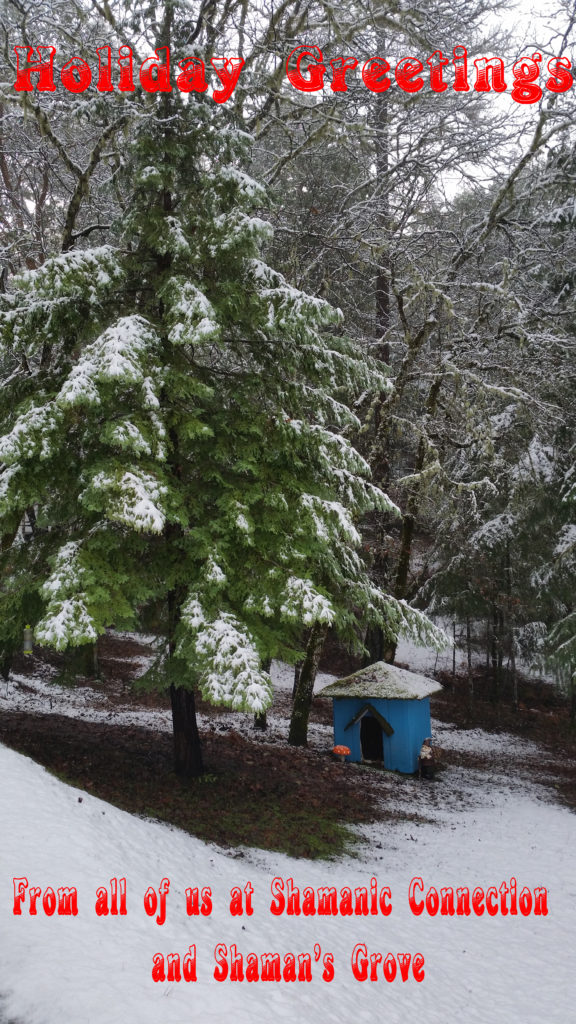 Mother Nature chose to blanket us with snow today and we want to share the peace and calm she brought to "The Grove".
We wish you a peace filled holiday and a happy and abundant 2016.
Happy Holidays from all of us here at Shaman's Grove ~
Gary, Debbie, Annie (the cat), Oscar (the gnome), and all the Spirits and Elementals that reside here at the grove.