The registration deadline for this enlightening chakra playshop is rapidly approaching. Be sure to register soon.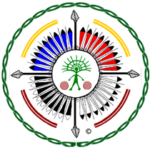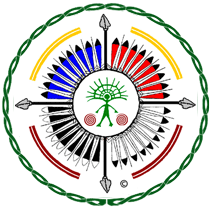 Your Chakras Are Talking –
Communicating With Your Energy Centers
With Gary Gent of Shamanic Connection
in Mt. Laurel, NJ
Have you ever considered chatting with your chakras and finding out what information they hold for YOU?
We are pretty familiar with the basic symbology of the seven basic energy centers within our energy field. But have you ever taken the time to explore and see what messages or answers YOUR chakras may hold?
Through the use of shamanic breathing techniques, shamanic journeying and/or meditation, these playshops will help you establish a communication system with your chakras, your energy centers. You will connect with your heart, throat and brow chakras and spend time exploring the meaning and messages that each contain for you on your growth path.
By exploring and gaining a deeper understanding of your own chakras, you will learn more about yourself and acquire tools that will help you in your daily life.
No previous experience or knowledge of the chakra system required.
Join us for these experiential days in the healing ways of the shaman
and learn what information your chakras have for you. 
Please wear comfortable clothes as we will be playing on the floor.
---
The Heart Chakra – Your Relationships
Saturday, September 30, 2017 | 10 am-5pm
Energy Exchange $190 ($50 non-refundable deposit due by 9/5/17)
 This playshop is an in depth exploration of your Heart Chakra. The day is devoted to delving deeper into your heart chakra – the center from which feelings of love emanate.  The heart chakra governs your relationships and how you interact with Self and with others. A balanced heart chakra is expressed in acceptance of Self and others, personal values and ethics, and your ability to feel joy, happiness and compassion.
---
The Throat Chakra – Communicating Your Truth &
The Brow or Third Eye Chakra – Your Intuition
Sunday, October 1, 2017 | 10 am-5pm
Energy Exchange $190 ($50 non-refundable deposit due by 9/5/17)
 This playshop is an in depth exploration of both your Throat and Brow or Third Eye Chakras. The day will begin by delving deeper into the throat chakra, which is your source of communication, creative expression and place for speaking your truth.
Later we explore your sight, both inner and outer, through exploring the messages of your brow or third eye, the center of your intuition, awareness, psychic abilities, memory and perception.
---
Bundle your playshops this weekend and SAVE –
Come play both days at a reduced rated of $350
($100 non-refundable deposit due by 9/5/17)
For more information or to register for these playshops contact:
Debbie Overholt at 856-722-9777  E-mail: debshiatsu@comcast.net
 You can also register and pay online at http://goo.gl/FsPM8
---
Private Soul Recovery Sessions with Gary Gent of Shamanic Connection
October 2 – 5, 2017
Gary will be offering private Soul Recovery/Shamanic Journey sessions during his stay in Mount Laurel. Energy Exchange $215 ($50 non-refundable deposit required to confirm your appointment).
Deposits can be made online at Shamanic Connection https://goo.gl/Iw88XY
For more information or to register for this playshop or private sessions contact:
Debbie Overholt at 856-722-9777  E-mail: debshiatsu@comcast.net